Jirzi Stivin & Ali Haurand - Just the Two of Us (2003)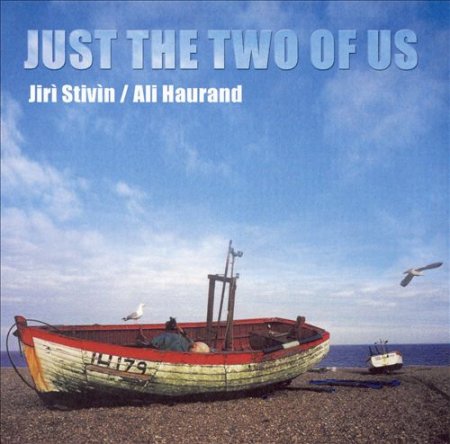 Artist
: Jirzi Stivin & Ali Haurand
Title Of Album
: Just the Two of Us
Year Of Release
: 2003
Label
: Konnex Records
Genre
: Modern Jazz
Quality
: FLAC (tracks+.cue)
Bitrate
: lossless
Total Time
: 58:08
Total Size
: 232 MB
WebSite
:
allmusic.com
Tracklist
:
1. Two Old Ships (Jiri Stivin)
2. Bazalicka (Jiri Stivin)
3. Toronto Experience (Ali Haurand)
4. Don Cherry (Joachim Kuhn)
5. Polka Dots And Moonbeams (Van Heussen)
6. Interplay (Bill Evans)
7. Dedications (Ali Haurand)
8. Crystall Bells (Charlie Mariano)
9. Children Song NO.6 (Chick Corea)
10. Brother Joe (Ali Haurand)
11. Up Hahn The Swing (David Friesen)
12. My Garden (Jiri Stivin)
13. Fuhrmann (Jiri Stivin)
14. Good Night (Jiri Stivin)
They are two people who can rely on and trust one another. On one hand the human and on the other the musical side. This confidence is the base for their musical cooperation. There is no third person who could add to their relationship and there is no rhythm group in the background to support their music. One-to-one musical dialogues in real time. No aids from the bag of tricks given by studio technology, no virtual sounds from the computer world. Just The Two Of Us. To be able to play music together with such sensitivity, it is necessary to listen carefully to one another. Certainly they have the advantage of having known each other for years, of playing together in the European Jazz Ensemble and also in a trio with Rob van den Broeck. Yet in a duo, not only are there less ties and more freedom, but certainly also more risks. Performing adventurous tight-rope walks between the familiar and the unknown, including the unintentional, the two of them develop exciting, coherent musical dialogues. The accompanying and the leading roles are changing all the time and often cannot be determined. Both are responsible for everything: from the melodic sound and harmonious refinements to the rhythmic drive of their music.

Ali Haurand who grew up with a jazz tradition, has decades worth of experience in the art of free play and structuring the music of his ever first class bands and ensembles. He is very much associated with Jiri Stivin who has his spiritual home in different disciplines: He gained during a long process an open, non dogmatic and creative handling of his new found musical freedom. Others may come from the Berklee School of Music - Jiri Stivin comes from Bohemia, the "Conservatory of Europe". He plays baroque, jazz and free improvisational music with the same devotion. All these experiences can be sensed when Ali Haurand and Jiri Stivin get involved in a musical dialogue which may need a common topic, but no additional prior arrangement. When two musicians of this quality join forces, the sounds and the rhythm ebb and flow by themselves.
Скачать mp3 этого исполнителя. ВСЕ полные альбомы + хиты 2019 Совершенно бесплатно!
Скачать Jirzi Stivin & Ali Haurand - Just the Two of Us (2003) mp3 бесплатно:
1.
Скачать/Download Jirzi Stivin & Ali Haurand - Just the Two of Us (2003)
2.
Скачать/Download Jirzi Stivin & Ali Haurand - Just the Two of Us (2003)
Mp3passion.net Facebook.com Vkontakte.ru
Информация
Посетители, находящиеся в группе Guest, не могут оставлять комментарии к данной публикации.
Уважаемый посетитель, Вы зашли на сайт как незарегистрированный пользователь.
Мы рекомендуем Вам зарегистрироваться либо войти на сайт под своим именем.