Dionne Bromfield - Good for the Soul (iTunes Deluxe Edition) (2011)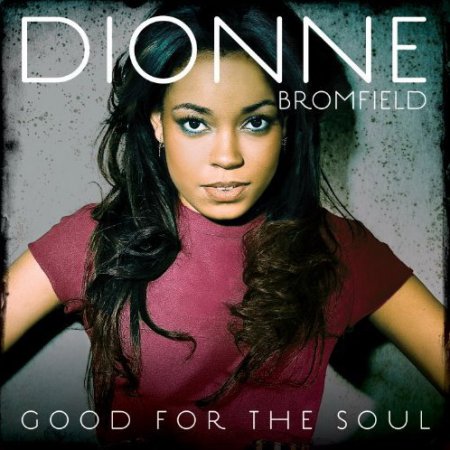 Artist
: Dionne Bromfield
Title Of Album
: Good for the Soul (iTunes Deluxe Edition)
Year Of Release
: 04-07-2011
Genre
: Soul / Pop
Label
: Island
Quality
: MP3 | 256 Kbps
Tracks
: 20
Time
: 71:04 min
Size
: 131 MB
Tracklist:
01. Yeah Right (featuring Diggy Simmons) 4:05
02. Good for the Soul 3:56
03. Sweetest Thing 3:44
04. Foolin' 3:13
05. Too Soon to Call It Love 4:01
06. Ouch That Hurt 2:52
07. If That's the Way You Wanna Play 3:34
08. A Little Love 3:19
09. Time Will Tell 3:32
10. Get Over It 3:34
11. Remember Our Love 3:37
12. In Your Own World 3:55
13. Don't Make It Work 3:41
14. Move a Little Faster 3:01
iTunes Deluxe Bonus Tracks:
15. Lost In Love 3:05
16. Yeah Right (Live) 3:46
17. Good for the Soul (Live) 3:52
18. Sweetest Thing (Live) 3:44
19. Foolin' (Live) 3:27
20. Get Over It (Live) 3:11
It's probably fair to say that Dionne Bromfield's debut album arrived too soon. That set, Introducing…, emerged in 2009 when the artist was just 13 years old. It suggested potential, but as the first singing to her godmother Amy Winehouse's Lioness imprint, there was pressure on Bromfield to meet incredible expectations born from such an association. Introducing… peaked at a chart position of 33, and the singer vanished back into the machinations of the major label side of the music industry.
Pleasingly, Bromfield's not just been given a second chance, but now has the right album from which to stake a claim on the nation's soul audience. The arrangements on Good for the Soul are superb throughout, strings sweeping in from the wings as punchy percussion demands dancefloor activity. At times - such as on the dramatic Ouch That Hurt - it genuinely captures some of that old-fashioned Motown magic. And when it's not looking into a past so distant for Bromfield that it must seem positively prehistoric (she's still just 15), the album dips its toes into the same waters that carried Duffy to so much acclaim on her first LP. Many a co-writer is involved, but this isn't a fractured listening experience; tonally, everything gels marvellously.
Questions remain, though, and most regard Bromfield's voice. One glossy magazine has claimed it's a "gorgeous soul voice"; a popular tabloid has stated that she's Shirley Bassey's successor. But the truth is that Bromfield is a talent yet to mature. She possesses the same nasal quality as Winehouse, and one feels that she may well have been encouraged to recall the off-the-rails star, what with her follow-up to 2006's Back to Black still no closer to release. Some turns feel full of affectation - nobody can deny she's got a powerful voice, but it can seem too try-hard at times. Give the girl another five years, let her vocals deepen naturally, and she'll be a really special performer. Right now, it's best to keep a lid on excessive hyperbole.
Said reservations aside, Good for the Soul is a great pop-soul record, brimming with feel-good tracks and as sure to appeal to listeners of the artist's age as it is those raised on The Supremes. A little more life experience and Bromfield will have the essentials to make a career-defining record. Until then, this collection continues her (rightly) gradual rise in no little style, building upon Introducing… and bettering it brilliantly.
Скачать mp3 этого исполнителя. ВСЕ полные альбомы + хиты 2017 Совершенно бесплатно!
Скачать Dionne Bromfield - Good for the Soul (iTunes Deluxe Edition) (2011) mp3 бесплатно:
1.
Скачать/Download Dionne Bromfield - Good for the Soul (iTunes Deluxe Edition) (2011)
2.
Скачать/Download Dionne Bromfield - Good for the Soul (iTunes Deluxe Edition) (2011)
3.
Скачать/Download Dionne Bromfield - Good for the Soul (iTunes Deluxe Edition) (2011)
Mp3passion.net Facebook.com Vkontakte.ru
Уважаемый посетитель, Вы зашли на сайт как незарегистрированный пользователь.
Мы рекомендуем Вам зарегистрироваться либо войти на сайт под своим именем.
Информация
Посетители, находящиеся в группе Guest, не могут оставлять комментарии к данной публикации.