Michael Grimm - Michael Grimm (2011)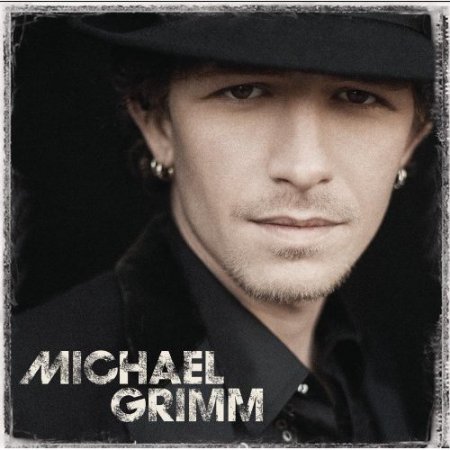 Artist
: Michael Grimm
Title Of Album
: Michael Grimm
Year Of Release
: 2011-05-17
Genre
: Blues
Label
: Epic/Sony
Qualityt
: 243 Kbps Avg / 44.1 KHz / Joint Stereo
Tracks
: 16
Time
: 69:45 min
Size
: 122.3 MB
Tracklist:

01. Gasoline & Matches (Feat. Ann Wilson) 3:21
02. Something I Said 4:28
03. Stay With Me (Baby) 4:34
04. No Other Love 3:50
05. Simple Man (Feat. Travis Tritt) 6:37
06. Champagne & Wine 3:09
07. Let's Make Love Again 4:41
08. Red 4:41
09. Suddenly You Are 3:51
10. Fallin' 4:49
11. I Am 4:30
12. You Don't Know Me 4:18
13. Stay With Me 4:42
14. A Mile Away 3:48
15. Angel Eyes 4:56
16. Don't Be Afraid Of Love 3:30

Michael Grimm, winner of season five of NBC's America's Got Talent (AGT), goes back to his roots for his self-titled album, working with Grammy-award winning producer Don Was (The Rolling Stones, Elton John and Bonnie Raitt among others), staying true to his Americana meets blue-eyed soul sound, and creating carefully crafted rock songs with a mature soulful delivery.
I became aware of Michael Grimm several years ago and jumped at the chance to work with him after he won AGT, says producer Don Was. Michael is one of the greatest vocalists I have ever had the privilege to record. He is a world class singer with a level of professionalism that is extremely rare.
The album features both original music written by Grimm as well as some classic covers and sounds that earned him the title of fan favorite on AGT. Lending their legendary talents to Grimm's record include Ann Wilson (Heart), Ian McLagan (Faces and work with Bob Dylan, Bruce Springsteen, John Mayer), Davey Faragher (Elvis Costello, Cracker) and Greg Leisz (Avenged Sevenfold, The Eagles). Also, having played on over 30 Grammy-nominated albums, Kenny Aronoff provides drums on the album and the famous Waddy Wachtel, best known for his work with Keith Richards, Stevie Nicks and James Taylor, plays guitar.
It's me, describes Michael Grimm of his self-titled album. I am extremely proud of this album, it really showcases my love for different genres of music from country to soul R&B to rock, the classic Americana that I grew up with.
Judge Piers Morgan insisted Grimm's victory was well deserved: "Michael's genuine, he's sincere, he's very talented...He'll have a huge career. I think he's like a young Van Morrison."
Скачать mp3 этого исполнителя. ВСЕ полные альбомы + хиты 2017 Совершенно бесплатно!
Скачать Michael Grimm - Michael Grimm (2011) mp3 бесплатно:
1.
Скачать/Download Michael Grimm - Michael Grimm (2011)
2.
Скачать/Download Michael Grimm - Michael Grimm (2011)
Mp3passion.net Facebook.com Vkontakte.ru
Уважаемый посетитель, Вы зашли на сайт как незарегистрированный пользователь.
Мы рекомендуем Вам зарегистрироваться либо войти на сайт под своим именем.
Информация
Посетители, находящиеся в группе Guest, не могут оставлять комментарии к данной публикации.