Flunk - This Is What You Get (2009)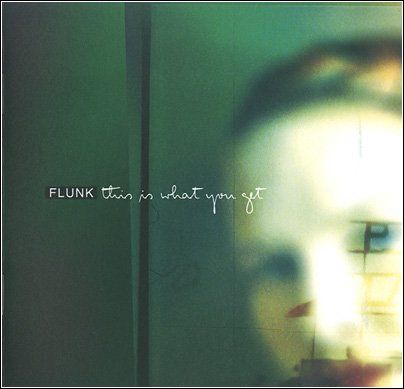 Artist
: Flunk
Title Of Album
: This Is What You Get
Year Of Release
: 11 May 2009
Label
: Beatservice Records
Genre
: Downtempo, Alternative, Trip-Hop
Quality
: Flac(Image+Cue+Log+Covers)/mp3
Bitrate
: Lossless/320kbps
Total Time
: 39:16 min
Total Size
: 246Mb/118Mb
Tracklist:
01. Dying To See You
02. Common Sense
03. Cigarette Burns
04. Ride
05. Love Hearts
06. Speedskating
07. Stain
08. Cardboard Rebel
09. Shoreline
10. Down
11. Karma Police (Written-By - Radiohead)

Flunk is a Norwegian electronic band consisting of producer Ulf Nygaard, guitarist Jo Bakke, drummer Erik Ruud, and vocalist Anja Oyen Vister.
The band began as a project between Ulf, and Jo in Oslo, Norway in winter 2000 and 2001. Beginning as an instrumental and sampled vocal project, they were signed for a track on a compilation by Beatservice Records in winter 2001. On hearing the finished track, label manager Vidar Hanssen signed the unnamed band for a full album.

During early summer 2001, Ulf and Jo recorded most of the album and Anja improvised the vocals. After their vocals, Jo layered the guitars, but it would be a year before the album would be completed and released.

In spring 2002, the band was known as Flunk and they released their first single, a cover of New Order's Blue Monday in April. The track was well received in the UK and was included on numerous compilations in North America and Europe. Later in April, their debut album For Sleepyheads Only was released which garnered great reviews in Norway. With the success of their album, BBC invited them to do a recording session for the Radio 1 show The Blue Room in London. Shortly after Notting Hill Art's Club would become the location of their live debut. In the United States, they signed with Guidance Recordings.



Скачать mp3 этого исполнителя. ВСЕ полные альбомы + хиты 2013 Совершенно бесплатно!
Скачать Flunk - This Is What You Get (2009) mp3 бесплатно:
Mp3passion.net Facebook.com Vkontakte.ru
Уважаемый посетитель, Вы зашли на сайт как незарегистрированный пользователь.
Мы рекомендуем Вам зарегистрироваться либо войти на сайт под своим именем.
Информация
Посетители, находящиеся в группе Guest, не могут оставлять комментарии к данной публикации.