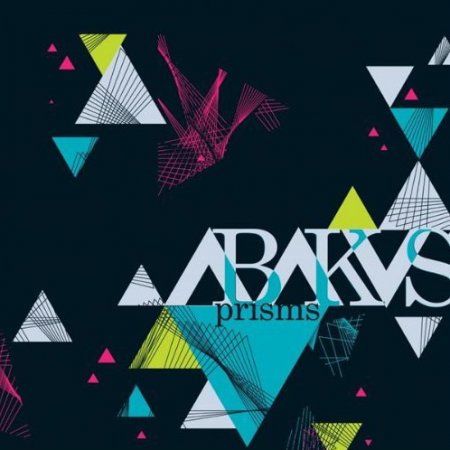 Artist
: Abakus
Title Of Album
: Prisms
Year Of Release
: 21 Jan 2010
Label
: Modus Recordings
Genre
: Electronic, Progressive Trance
Bitrate
:
320kbps
/ Full Stereo
Source
: WEB
Total Time
: 50:21 min
Total Size
: 115,4 MB
Tracklist
01 Control 04:48
02 Broken Up 06:54
03 Wasted Feeling 07:37
04 Slam 08:37
05 Netwerk 07:25
06 Glamour 05:08
07 Rocket 04:44
08 Voodoo 05:09
"I know many things and good music is one of them" - Derrick May's quote on Abakus
Things have shifted quite a lot since his successful debut album back in 2004 released on Liquid Sound, label of Killing Joke and The Verve producer Youth. Change is inevitable, especially when we talk about what comes out of the sleeves of Russ Davies, the nephew and son of Ray Davies and Dave Davies respectively (the two founding members of The Kinks).
And February 2010 is reserved for the release of his third studio album.
Titled "PRISMS", this 10 track album is a remarkable and energetic music piece. Awash with exuberant melodies and hooks, combining music genres from techno, minimal and progressive house to defy pigeonholing. Every new track surprises you with a totally different mood and rhythm.
Check Abakus' Facebook page for further updates.
Скачать mp3 этого исполнителя. ВСЕ полные альбомы + хиты 2017 Совершенно бесплатно!
Скачать Abakus - Prisms [2010] mp3 бесплатно:
1.
Скачать/Download Abakus - Prisms [2010]
2.
Скачать/Download Abakus - Prisms [2010]
3.
Скачать/Download Abakus - Prisms [2010]
Mp3passion.net Facebook.com Vkontakte.ru
Уважаемый посетитель, Вы зашли на сайт как незарегистрированный пользователь.
Мы рекомендуем Вам зарегистрироваться либо войти на сайт под своим именем.
Информация
Посетители, находящиеся в группе Guest, не могут оставлять комментарии к данной публикации.