Bitt Sensation Vol.5 (2009)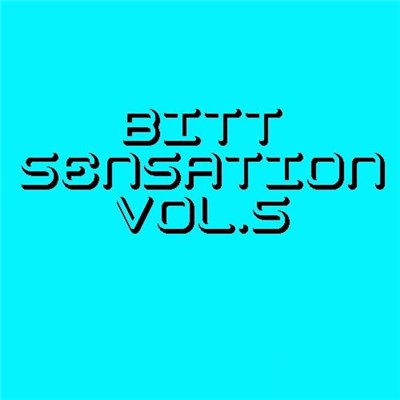 Исполнитель
: VA
Альбом
: Bitt Sensation Vol.5
Дата выхода
: 19.02.2009
Стиль
: House / Dance / Club
Количество композиций
: 22
Время звучания:
: 121:08 min
Размер, Мб
: 177 mb
Битрейт
: VBR kbps / 44.1KHz/ Joint Stereo
Треклист:

01.Alexunder Base Feat. Frissco - Privacy (Radio Edit)
02.Inna - Love (Club Version)
03.Lanfranchi & Marchesini - Boys & Girls (Marchesini & Farina Remix)
04.Atfc Feat. Yasmeen - Tell U Y (Chris Lake Remix)
05.Negrutzu - Cryin' (Radio Edit)
06.Rosie and the Goldbug - Heartbreak (Club Mix)
07.David Bas & Nick Sinckler - Feel this Love (Funkk Frikz Remix)
08.Inside Teckk - Everywhere Rio De Janeiro (Dirty Mix)
09.DJ Manu - Dubai (Original_Mix)
10.Marcos_Rodrigue Feat. Estela Martin - Send Me an Angel
11.Geo Da Silva Vs. DJ Jungle - Far Away (Original Edit)
12.Marc Alvarado Feat. Beatriz Sandoval - Te Deseo (Original Edit)
13.Owen Breeze - Vamos (Original Extended Mix)
14.Roger Sanchez Feat. Terri B - Bang that Box
15.DJ Fony - Do You Feel (Original Version)
16.Magan & Rodriguez - He Venido
17.Anna Grace - You Make Me Feel (Bimbo Jones Remix)
18.Pat Farell - Clocks (Club Mix)
19.Rhcp - Elkana Paz (Remix)
20.DJ Fernando Lopez - Joe the Plumber (Vocal Mix)
21.Diego Donati & Franco Amato Feat. Dani Vasle - Get Up and Go (Original Mix)
22.DJ Layla Feat. Angelica - Single Lady (Radio Edit) (Special Bonus Track)
Скачать mp3 этого исполнителя. ВСЕ полные альбомы + хиты 2017 Совершенно бесплатно!
Скачать Bitt Sensation Vol.5 (2009) mp3 бесплатно:
1.
Скачать/Download Bitt Sensation Vol.5 (2009)
2.
Скачать/Download Bitt Sensation Vol.5 (2009)
Mp3passion.net Facebook.com Vkontakte.ru
Уважаемый посетитель, Вы зашли на сайт как незарегистрированный пользователь.
Мы рекомендуем Вам зарегистрироваться либо войти на сайт под своим именем.
Информация
Посетители, находящиеся в группе Guest, не могут оставлять комментарии к данной публикации.