VA-Super Best Trance VII (2007)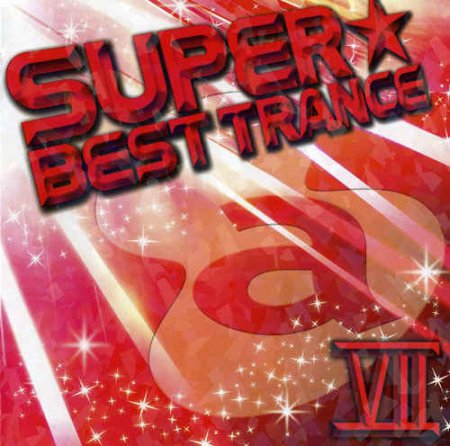 Artist: VA
Title: Super Best Trance VII
Source: CDDA
Genre: Trance
Label: Avex Entertainment Inc.
Ripdate: Feb-04-2007
Storedate: Jan-17-2007
Quality: VBRkbps 44.1kHz / Joint-Stereo
Tracks: 01
01. Supergirl -My Name Is Supergirl
02. Stealth -Hoppy
03. DJ Kaya feat. Keen -Just Wanna Love You
04. Roll Days -Suki da yo Zutto Suki Deshita
05. Yinling of Joytoy -One More Time
06. Balloon -Technorocker
07. Eddy Wata -La Bomba
08. Bazooka -Russian Roulette (Roshian Ruuretto)
09. Sham-Poo -Love Again
10. E-Rotic -Billy Jive (With Willy's Wife)
11. Lawrence -You're Beautiful
12. Kalypso -The Children's Song
13. Greta -Believe
14. Overhead Champion -Crazy
15. Java feat. Bolingo -One More Time
16. Yellow Crash -Lucky Beam
17. 4 Skips vs. Floorbreaker -D.O.U.B.T!!! (Ai no Kakehiki ha da -U-TO-)
18. Ichidai -Atsuku Atsuku Atsuku Koi (Misery of Love)
19. S.T.F. feat. Keen -You Fill Me Up
20. DJ Tora+R-Seq -Road Star
21. DJ Joker Project Naska -Grand Shake
22. DJ Ten -Never Land
23. Oden-kun to Enapou -Tekiwanatain (Oden-kun Teema Kyoku)
Скачать mp3 этого исполнителя. ВСЕ полные альбомы + хиты 2019 Совершенно бесплатно!
Скачать VA-Super Best Trance VII (2007) mp3 бесплатно:
1.
Скачать/Download VA-Super Best Trance VII (2007)
2.
Скачать/Download VA-Super Best Trance VII (2007)
Mp3passion.net Facebook.com Vkontakte.ru
Информация
Посетители, находящиеся в группе Guest, не могут оставлять комментарии к данной публикации.
Уважаемый посетитель, Вы зашли на сайт как незарегистрированный пользователь.
Мы рекомендуем Вам зарегистрироваться либо войти на сайт под своим именем.