Austin Powers: The Spy Who Shagged Me: Music From The Motion
Austin Powers: The Spy Who Shagged Me: Music From The Motion Picture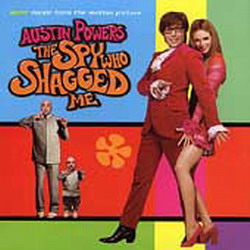 1. Beautiful Stranger - Madonna
2. My Generation - The Who (live)
3. Draggin' The Line - R.E.M.
4. American Woman - Lenny Kravitz
5. Word Up - Melanie G A.K.A. Scary Spice
6. Just The Two Of Us - Dr. Evil (Dr. Evil mix)
7. Espionage - Green Day
8. Time Of The Season - Big Blue Missile/Scott Weiland
9. Buggin' - The Flaming Lips
10. Alright - The Lucy Nation
11. I'll Never Fall In Love Again - Burt Bacharach/Elvis Costello
12. Soul Bossa Nova (Dim's Space-A-Nova) - Quincy Jones & His Orchestra
Скачать / Download
|
Обсудить / Discuss
Скачать mp3 этого исполнителя. ВСЕ полные альбомы + хиты 2019 Совершенно бесплатно!
Скачать Austin Powers: The Spy Who Shagged Me: Music From The Motion mp3 бесплатно:
Mp3passion.net Facebook.com Vkontakte.ru
Информация
Посетители, находящиеся в группе Guest, не могут оставлять комментарии к данной публикации.
Уважаемый посетитель, Вы зашли на сайт как незарегистрированный пользователь.
Мы рекомендуем Вам зарегистрироваться либо войти на сайт под своим именем.