KT Tunstall - Eye to the Telescope (2004)
KT Tunstall - Eye to the Telescope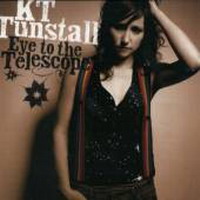 1. Other Side Of The World
2. Another Place To Fall
3. Under The Weather
4. Suddenly I See
5. Miniature Disasters
6. Silent Sea
7. Universe & U
8. False Alarm
9. Heal Over
10. Stoppin' The Love
11. Through The Dark
12. Black Horse And Cherry Tree - Bonus Track Live
Скачать mp3 этого исполнителя. ВСЕ полные альбомы + хиты 2015 Совершенно бесплатно!
Скачать KT Tunstall - Eye to the Telescope (2004) mp3 бесплатно:
Mp3passion.net Facebook.com Vkontakte.ru
Уважаемый посетитель, Вы зашли на сайт как незарегистрированный пользователь.
Мы рекомендуем Вам зарегистрироваться либо войти на сайт под своим именем.
Информация
Посетители, находящиеся в группе Guest, не могут оставлять комментарии к данной публикации.